UPDATED 5/1/20: Unlocking the doors!

Beginning Monday, May 4th: both Mentor and Chardon locations will unlock the doors - following the guidelines below.

Our stores will open starting Monday May 4th. Due to the limited size of our stores we must limit the amount of people in the store at one time.
Customers will be asked to wait in the marked designated areas near our entrances for the first available sales associate.
For quick customer service we recommend calling your orders in to: Mentor 1-440-255-8814 or Chardon 1-440-285-2251
We recommend children remain at home.
Customers are not required to wear a mask however we recommend that customers wear a mask, if you don't have a mask we have disposable masks for you.
We ask that customers that are sick with common cold, flu, or COVID-19 stay home.
We will be practicing social distancing.
Our restrooms are currently closed to the public.
May 9th will be the first Saturday open 8:00 a.m. -12:00 a.m. We will follow the same procedures listed above.
The Mentor location will be the first Thursday 5/14 evening open until 7 p.m. The Showroom will be open by appointment only.
We appreciate your understanding and your continued patronage during this time!
HOMEOWNER
PROFESSIONAL
RESOURCES
CONTACT US
With our extensive selection of products and services, Mentor Lumber is your go-to place for home decor.
From start to finish, we have the products and services you need to meet your business goals
For the do-it-yourselvers and contractors, we offer budget calculators, informational borchures, catalogs and guides
Schedule a consultation, ask a question, or give us feedback.
We want to hear from you!
CURRENT PROMOTIONS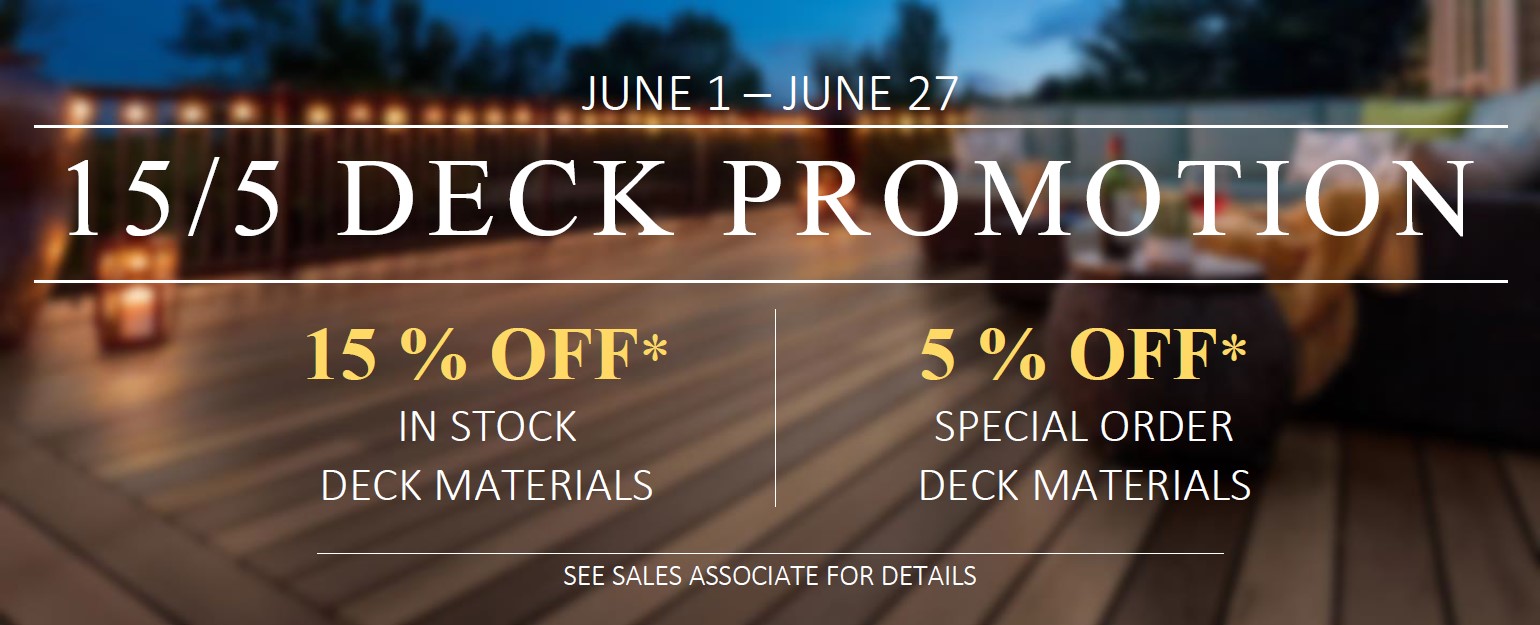 | | | | |
| --- | --- | --- | --- |
| Jeldwen Interior Doors | TimberTech Decking | Freud Tools | Paneling |
| Azek Decking | Emtek Hardware | Decora Cabinets | Simonton Windows |